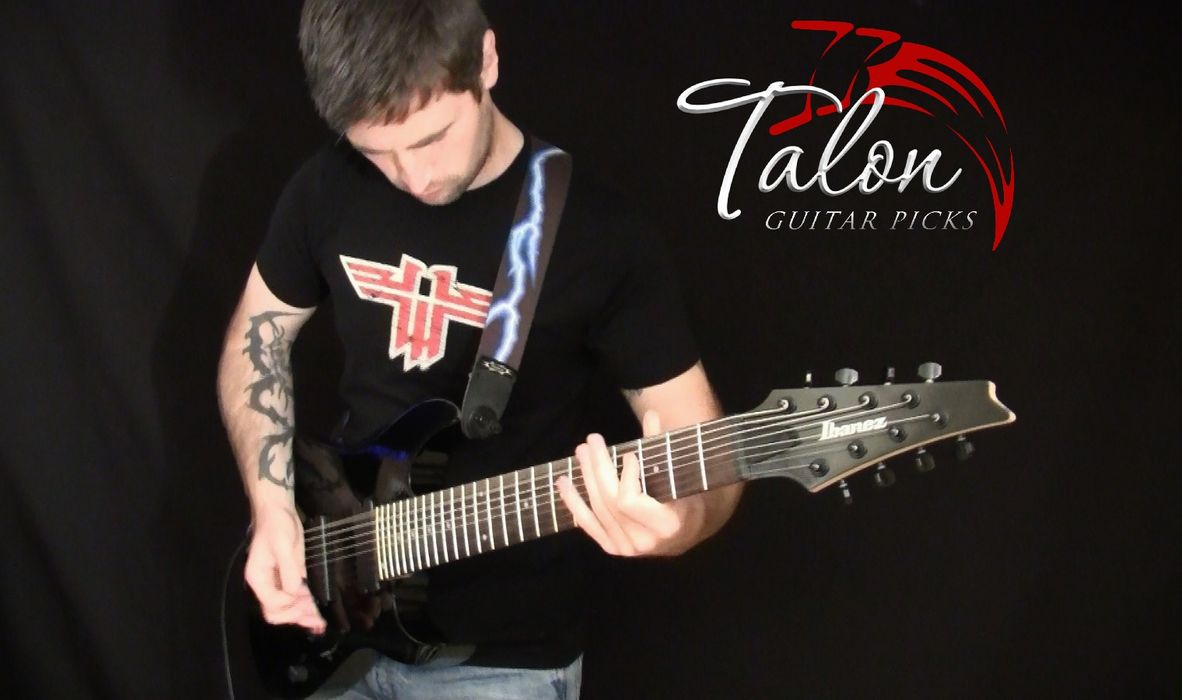 Talon: Medium T1
http://www.benhigginsofficial.com/
https://www.youtube.com/user/BenHigginsOfficial
Ben Higgins is a British guitarist, teacher, composer and author. Born in Southwest England, Ben started playing guitar at the young age of 10. Using the basic chords he had learned he gradually began to teach himself songs by ear until he could bash away along with his favourite bands like Iron Maiden.
In terms of guitar influences, Ben would cite Joe Satriani, Yngwie Malmsteen, Marty Friedman & Michael Schenker as the players that had the most impact on his style.
Ben joined the leading guitar instructional website GuitarMasterClass in 2010, where he has been teaching ever since.
As part of a collaboration with GuitarMasterClass.net, Ben unleashed the hit video '30 Shredders in One Solo' on Youtube in late 2012. Clocking over 4 million views, the video showcases Ben's breadth of guitar abilities whilst emulating the styles of rock and metal's best known guitar names. Another hit was 'History of Metal in One Song' which has gained over 2 million views.
In 2015 Ben was privileged to be one of several highly respected guitarists invited to record and teach a famous lick by guitar legends Jason Becker and Marty Friedman for Riff Axelerator, raising money for Jason who lives with ALS.
In the last 2 years Ben has released 5 solo albums.
Mr. Badass – 2014
Barbarian – 2015
One Step Closer to Satan – 2015
Pantheon – 2016
King of Babylon – 2016
Before going solo, Ben had previously written and released 2 albums with his project The Reckoning.
Defining Armageddon – 2012
Hell Kisses the Earth 2013
Ben continues to be a prolific songwriter as well as teaching people all over the world via Youtube, his own 'Badass Guitar' downloadable courses and www.guitarmasterclass.net. His teaching videos have been featured online by Guitar World and other prestigious guitar publications.
In 2013, Ben published his first novella. "The Hammer" and is available from Amazon. His second ebook, 'The Tao of Badass Guitar', released in March 2017, is also available now at Amazon.
Ben uses Ibanez guitars, Marshall Amplification and endorses Talon guitar picks.
If you are interested in learning more about the most unique guitar picks out there, educate yourself on our unique patented design of our Talon guitar picks for sale. Talon Picks are among the most intriguing and cool guitar accessories, yet are also so simple in their design. Learn more today.